Paizo Publishing's
Dungeon No. 118 features "Throne of Iuz," a D&D adventure module
written by myself. The feature spans from Page 58 to Page 78.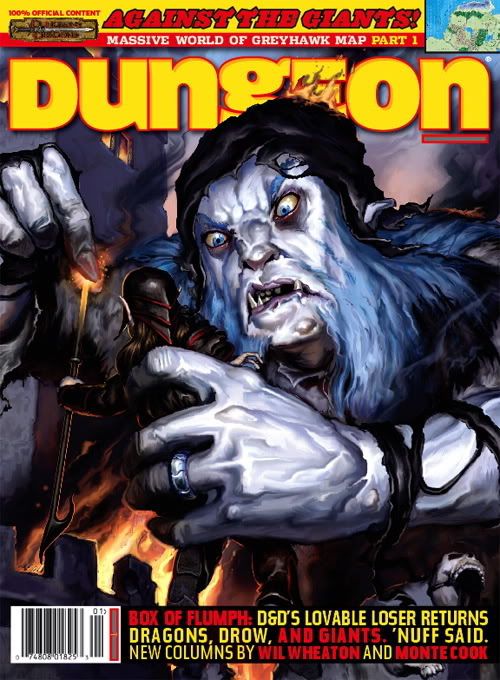 Here's how Paizo described the adventure:
At the heart of the Vesve Forest lies the warped, twisted region of
deadly bogs, acidic gasses, and treacherous terrain known as the
Defiled Glades. And from these glades comes King Bog One-eye, a titanic
toad gifted with an appetite for destruction and the intelligence to
carry it out by none other than Iuz himself, one of the greatest
villains from the World of Greyhawk. A D&D adventure for 14th-level
characters.
The adventure takes place at a new Greyhawk landmark, the
Serpent Mound, an ancient burial effigy for the elves of the Vesve
Forest.
The issue also included the following features: Box of Flumph
(Adventure), Shadows of the Abyss (Adventure) and the Greyhawk Map Part
I (Insert).
You can also find a downloadable map and portrait supplement at Paizo
publishing's website. For Dungeon 118's map supplement, visit: http://www.paizo.com/dungeon/resources/downloads#v5748eaic9juy
If you can't find Dungeon 118, you can order it as a back issue at the Paizo web site at http://www.paizo.com/backissues.shtml