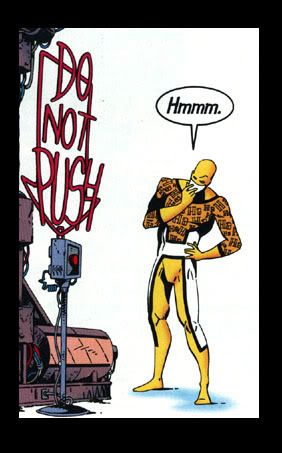 I'm a big fan of the G4-TechTV show "X-Play" and yesterday they had a review of City of Heroes. It looked absolutely awesome.
I don't have a PC capable of running City of Heroes
, so I've always wanted to play it because of the buzz I've seen here and heard elsewhere.
So last night, I have a dream about playing the game.
The
funny thing was that I dreamt that I was having trouble during
character creation and accidentally built this lame-ass version of
Hawkman/Angel and I wasn't able to delete him or create a different one.
So, needless to say, my hero gets mercilessly slaughtered almost immediately.
Figures, I finally get a "chance" to play and that's what happens.
… Sigh.