Paizo Publishing's
Dungeon No. 110 features "Buzz in the Bridge," a D&D adventure
module written by myself. The feature spans from Page 14 to Page
31.
Here's how Paizo described the adventure: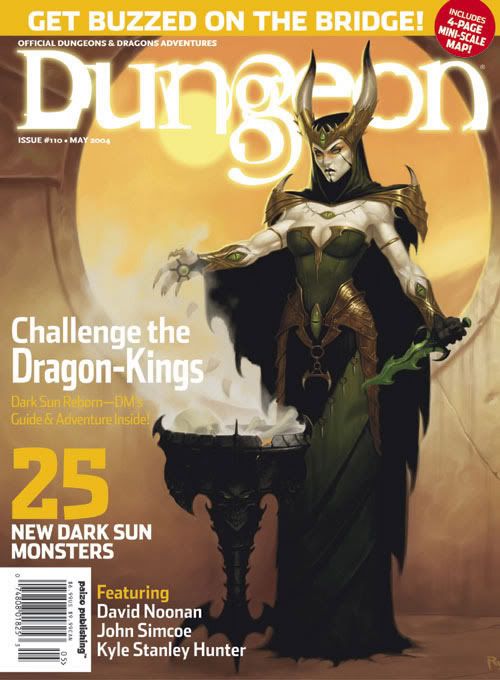 The isolated halfling village of Lindley has a problem. The main supply
route into town, a large covered bridge spanning a mountain chasm, has
been infested by a hive of giant bees. The sheriff has already perished
in an attempt to remove the vermin, so when the PCs arrive in town,
mayor Dunleary Appletop pleads for their help. A D&D adventure for
3rd-level characters, featuring a miniatures-scale map.
The map is four pages and can be used by Dungeon Masters and players during combat.
The issue also included the following articles: DM's Guide to Dark Sun and Last Stand at Outpost Three
If you can't find Dungeon 110, you can order it as a back issue at the Paizo web site at http://www.paizo.com/backissues.shtml