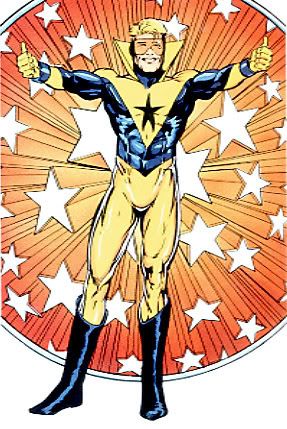 Being a huge Blue Beetle/Booster Gold fan, in all their incarnations, I can't wait to see Booster in an upcoming episode of the new version of Cartoon Network's "Justice League," where it will go by the title of "Justice League Unlimited."

Booster has got a great backstory. I'm also excited about Hawk and Dove's appearance in this new cartoon.

It does strike me odd that the series is being renamed. Does this herald a new direction for the cartoon — that of introducing the world to the DC Universe's not-so-well-known characters to the world at large?
Well, at least its not going to be called "Extreme Justice League!"