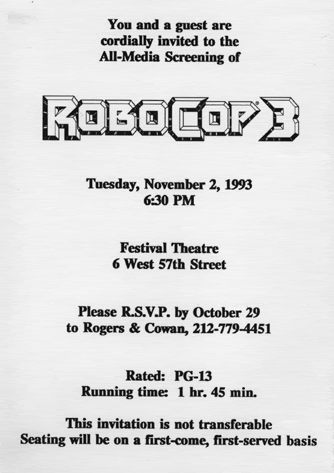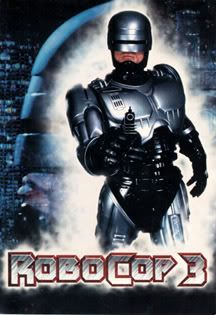 This is an invitation to the New York premiere of RoboCop 3. It is basically a normal post card. The back included screen credits like those at the bottom of most movie posters.
I got this while I was a student reporter at the SUNY Brockport newspaper.
Unfortunately, I was unable to attend the screening.